DRAMS Barrel Scanning Software
DRAMS provides a world-class barrel scanning software solution for maturing spirit producers
Simplifying Barrel Management
Barrel scanning software is a vital tool for any Bulk Stocks Manager or Distillery Warehouse Manager. Our solution – called DRAMScan – dramatically simplifies the process of recording barrel locations and movements, improving the accuracy of the information and overall warehouse efficiency. Data is automatically (wirelessly) uploaded from the scanners whenever a network connection is established, ensuring accurate and hassle-free transfer of information.

PRODUCTIVITY
Warehouse staff can easily and accurately record thousands of barrel locations per day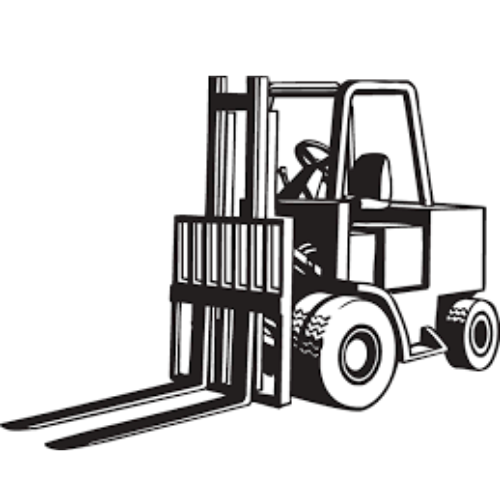 SPACE SAVING
Accurate barrel location data improves warehouse space utilization

AVOID MISTAKES
Eliminate costly blending errors caused by the incorrect removal of barrels

TIME-SAVING
Undertake fast, accurate inventory checks and remove the pain from stock-taking
Browse our resources created to help you choose the right barrel management solution for your needs.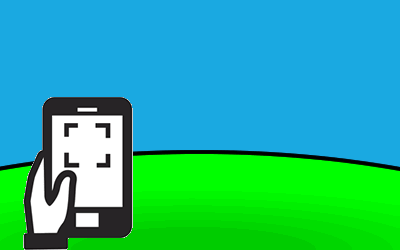 (This article by DRAMS' Director Brendan Flood first appeared as a LinkedIn post) Scanning the horizon: Is RFID the future for distillery barrel management? Have barcodes officially had their day? Long established as the default solution for...
read more
DOWNLOAD
DRAMScan Solution Sheet
DRAMScan is a cask scanning module for the DRAMS distillery management system that dramatically simplifies the process of recording cask locations and movements, improving the accuracy of your information and overall warehouse efficiency.
Access our DRAMScan Solution Sheet for a complete overview of the module and its key features and benefits.
Download
DRAMScan barrel scanning software is part of the DRAMS system, a bulk inventory and distillery warehouse management software solution that has been specifically developed to meet the unique requirements of maturing spirit producers.
Equipped to control bulk stocks of any spirit from bourbon to whiskey, rum to tequila, DRAMS provides a complete profile of available stock and its value, producing key reports and audit trails required by various Custom Bodies, including HMRC and the Tax and Trade Bureau (TTB).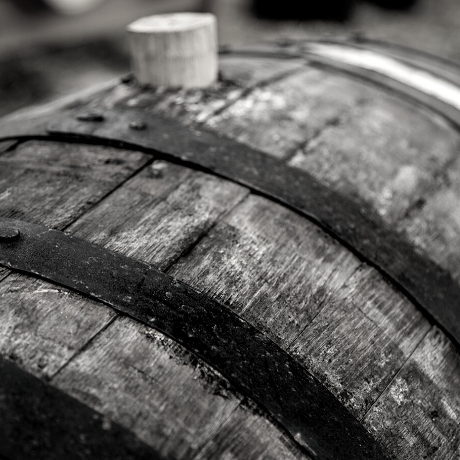 DRAMS provides control over multi-location, multi-warehouse environments where stocks may belong to the holding company or to 3rd parties. It records all spirit movements in barrels or in bulk, keeping a full history of all transactions, including all spirit losses and gains.
Graphical warehouse analysis allows the warehouse manager to optimise the use of available space, while easy to use enquiry screens and blending functions enable the blend team to identify and select the stock which best meets their requirements.
Supplied with an extensive range of dashboards and reports, DRAMS empowers users to gain visibility into operational performance; accurately manage the spirit inventory; and provide key stakeholders with the insights required to improve business performance.
The comprehensive inventory insights can also be used to produce key reports and audit trails which are required by various statutory regulations, ensuring regulatory compliance.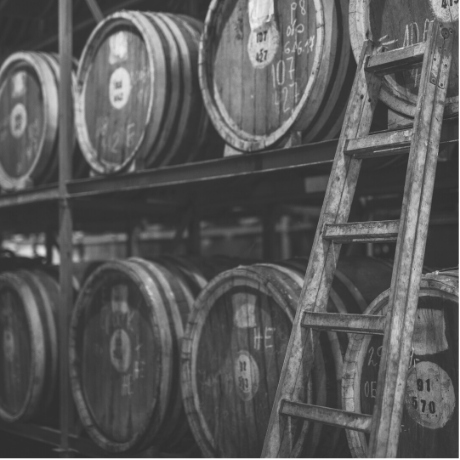 Extend the functionality of the DRAMS solution and customise it to your needs with our extensive range of modules.