Our Whisk(e)y Experience
DRAMS is used to record the stock-holding of all spirit from its initial filling or receipt until it is removed from the system either as a straight sale or into a blending or bottling operation. 
First developed in 1974 with Invergordon Distillery (now part of Whyte & Mackay), the DRAMS product has been developed over many years in close partnership with many of our customers. Today, DRAMS is used in over 30 distilleries managing inventory holdings that range in size from 10,000 to well over 4 million casks.
Over the years, the DRAMS solution has undergone several significant developments to keep up with the changing needs of our customers and to bring new products and features to the market. Today, DRAMS has expanded beyond the Scotch sector and is used to manage maturing whisk(e)y inventories in the United States, Canada and Ireland. 
Our most significant development for the Bourbon sector came in 2010. Campari after having experienced a successful DRAMS implementation at Glen Grant Distillery,  requested that we extend the functionality of the solution to cater for the Wild Turkey Distilling Co. in Kentucky.
DRAMS is now the preferred solution for maturing inventory management for  the Campari Group, a result of the long-term partnership we have developed. Campair, as well as many of our other customers including, Bacardi, Beam Suntory, Wm Grant & Sons and Whyte & Mackay – our very first customer – continue to re-invest in the DRAMS product and work with us to develop new functionality.
DRAMS Functionality & Benefits
Newly produced or purchased whisk(e)y is added to the DRAMS system, allowing for the enhanced management of all processes required during the maturation period. Once the whisk(e)y is suitably aged it is then released from the system for bottling or for re-sale.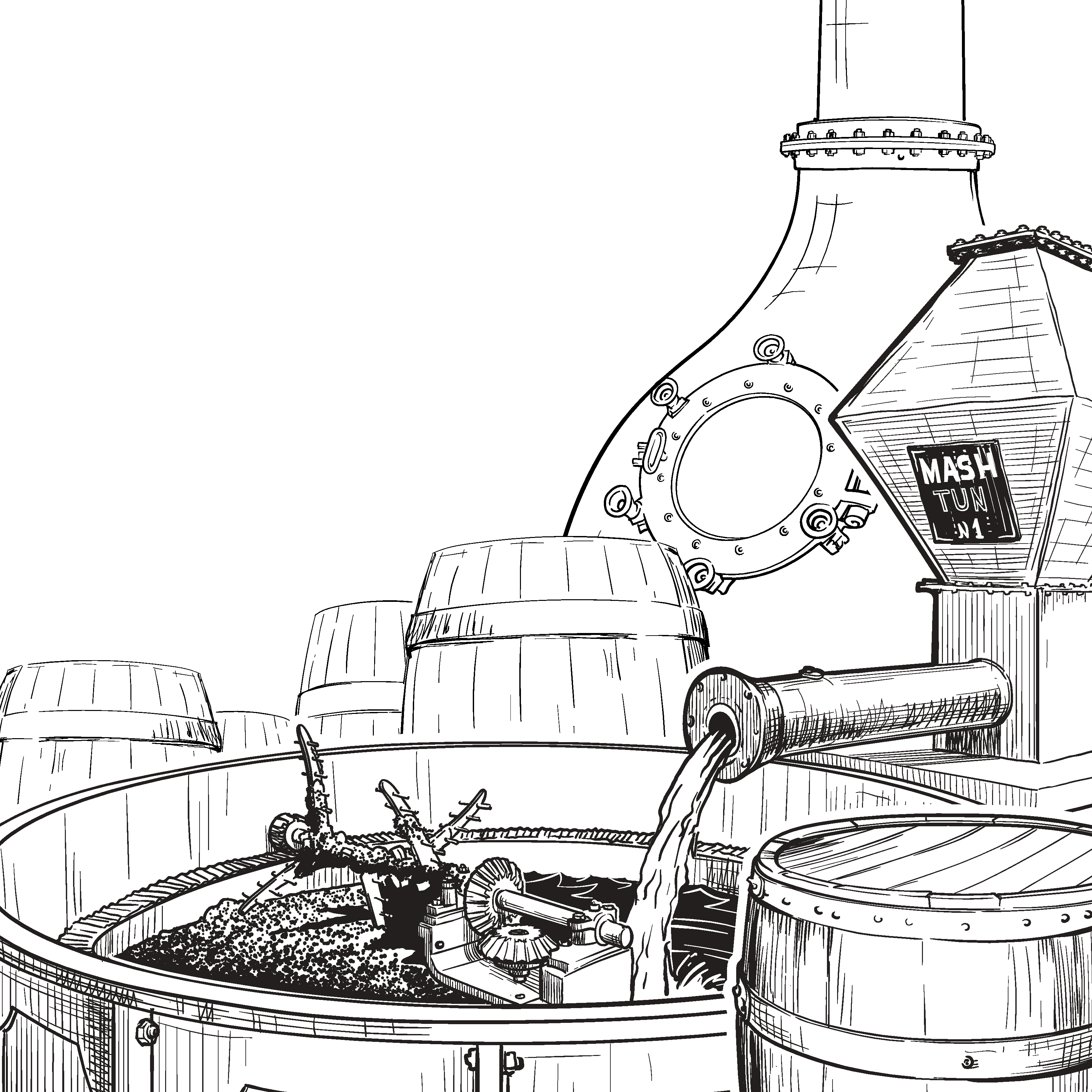 Inventory Management
DRAMS tracks the contents and position of every individual spirit barrel, and has a number of graphical enquiry screens, Excel exports, and printed reports that allow the user to report on LOA of aged stock by spirit, age, location, cask type and many other filters.
Bulk Stock Management
The DRAMS system records all spirit movements in barrels or in bulk, keeping a full history of all transactions and offering complete traceability of the brandy from its initial receipt either from the still or a road tanker through to a bottling operation, capturing details such as barrel fill and dumping events as well as all spirit lost or gained during this process. 
Financial Reporting
Supplied with an extensive range of reports, data analysis and cost modelling tools, DRAMS allows users to accurately calculate operational costs and the value of the spirit currently held in inventory. The transaction ledger also provides full traceability of all changes to spirit volume, value and location while a custom integration can be created to allow the transfer of this data between DRAMS and any existing financial solutions. 
Operational Reporting
With more than 300 standard reports and configurable data extracts, DRAMS allows users to quickly and easily access the information they need to see. Standard reports include: filling and dumping analysis, despatch activity, maturation reports, picking lists and barrel regauge reports.  While key data extracts include transaction ledgers and cask inventory, allowing the relevant data to be filtered and exported to user-defined Excel templates. 
Blend Management
Detailed blend recipes can be maintained in DRAMS, and date effective variations to standard recipes can also be held where necessary to manage short term variations in spirit availability. The blending tools within DRAMS allow the blender to create blend allocations for requested production volumes, and to identify and select brandy inventory based on recipe and volume requirements. The system takes account of predicted maturation losses during this process to enable the blender to select the correct number of barrels for dumping.
Warehousing
DRAMS provides control over multi-location and multi-warehouse environments where inventory may belong to the holding company or third parties. Graphical layouts also depict the exact location of each barrel within the warehouse, allowing for its immediate identification and retrieval while also allowing users to report on warehouse vacuity and changing storage capacity requirements.
Compliance Reporting
Functionality is available within DRAMS to record the transfer of spirit between locations, as well as the permanent dispatch of inventory from the system with the solution also allowing users the ability to generate all associated dispatch documentation.
By recording all spirit movements DRAMS provides information for the production of a number of key audit reports used to satisfy the requirements of various international Customs bodies and allows users to report on opening and closing balances of spirit for each reporting period, at each controlled location.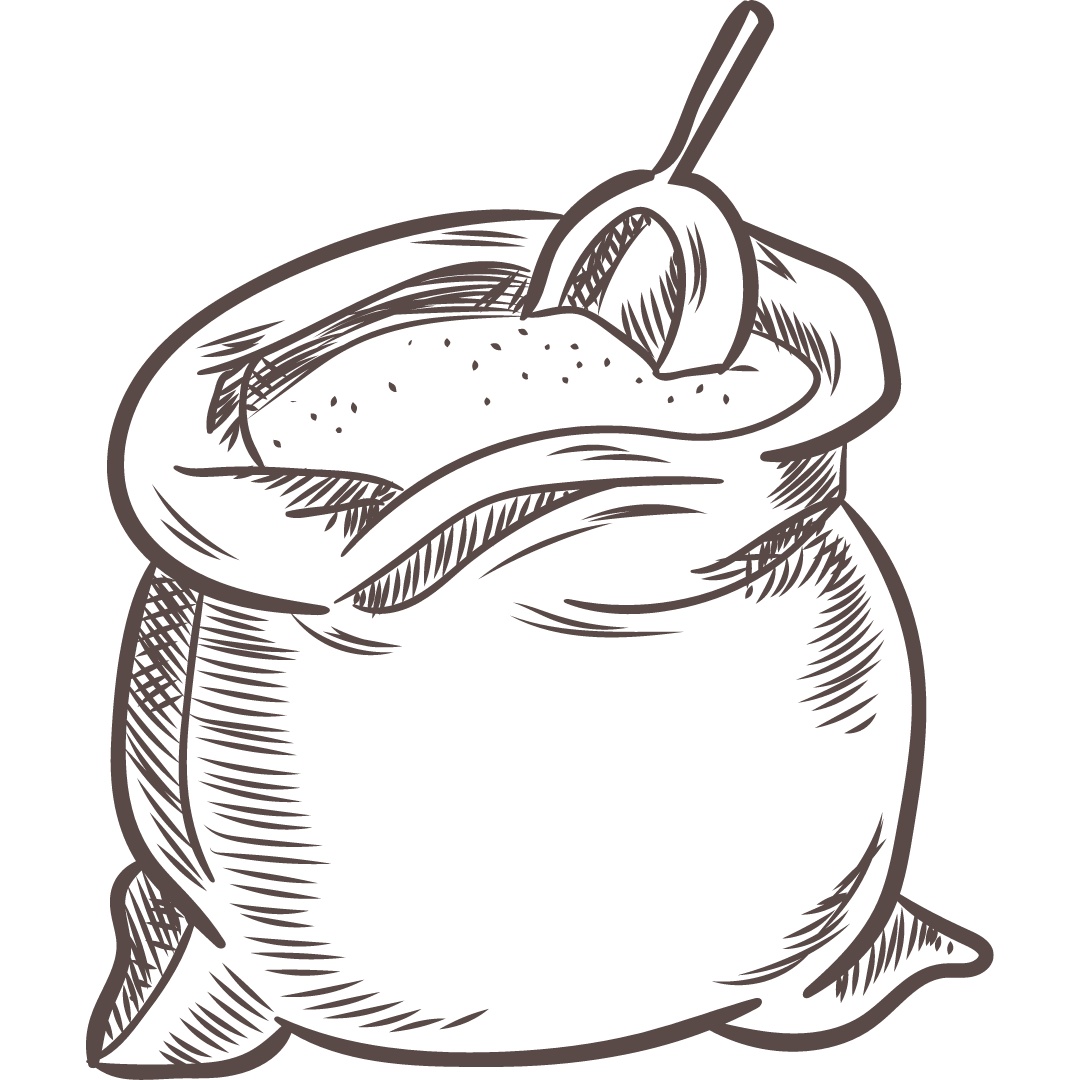 Adaptations for Whisk(e)y Producers
DRAMS recognises that while the processes for moving and maturing whisk(e)y are largely standard across the various whisk(e)y types and distilleries, the working requirements and business practices that underpin these processes are unique. To ensure our customers have a solution that meets their exact needs, the DRAMS platform can be customised, and our experienced development team can work with customers to deliver any additional bespoke functionality requirements.
Inventory Management
DRAMS can be configured to hold inventory at the batch level, or at the individual barrel level. Both models are available to all customers.
Compliance Reporting
Produce key reports enabling compliance with regulatory control over alcohol production, storage and movement. DRAMS also produces also dispatch documentation required to accompany any spirit in transit.
Third Party Stock
Storing of third party stock is common in Scotland; DRAMS produces warehouse rental invoices to help in this process, as well as invoices and backup paperwork relating to trade deals between whisky companies.
Units of Measurement
DRAMS can be configured to monitor the Proof Gallons or the Litres of Alcohol (LOA) within all barrels and tanks.
Blend Management
The recipes used in the blending/mingling processes can be stored within the system and can be customized in various ways, including by year and season. DRAMS is also capable of storing date effective blend recipe variations.
Blend Management
For inventory valuation purposes DRAMS can be configured with one of several calculation models, including catering for content, carrying and depreciation cost components.
Calculating Maturation Losses
Using several pre-defined calculation tables, DRAMS can be configured to calculate the volume of spirit lost though evaporation, factoring in the typical climate of the holding company. 
Calculating Spirit Age
A key element of the DRAMS functionality is its ability to calculate AYS (Age of Youngest Spirit) inorder to ensure compliance with legal minumum age requirements and to support age statements on bottled products. 
SWA Anaysis
DRAMS reports provide key information which can be used for Scotch Whisky Association (SWA) analysis.
Implementing DRAMS
The specialised nature of the DRAMS solution extends beyond the software itself; our experienced development and support teams have devoted decades to the delivery of technology and service solutions which meet the changing needs of the spirits industry.
The knowledge we have gained through our industry experience and partnerships enable us to provide a variety of consultancy and training services. These ensure our customers achieve a way of working that leverages industry best practice but also aligns with their business needs.

Consultancy
During the early stages of your relationship with DRAMS, our consultants will assess your current challenges and the long-term needs of your business in order to ensure we are able to recommend the best possible combination of DRAMS products and services.
For more complex environments, we will typically recommend an initial Process Review be undertaken. This consultation service is carried out by members of the DRAMS team, each of which has extensive industry and product knowledge. The report produced at the end of this service documents the operational processes and functional requirements of the customer, and explains how DRAMS can be used to meet the needs of the business, highlighting the specific benefits that the DRAMS solution will provide and identifying areas where additional configuration may be required.
Customer On-Boarding
During the on-boarding process, full systems training is provided to you and your team. This ensures that each team member is fully equipped to utilise the DRAMS solution and adopt best practice into their everyday activities. Training can be provided in-person or online while course content can be customised to meet the needs of your team.
Additionally, at least one Super User must be nominated by your organisation to act as the main point of contact between your organisation and DRAMS. As part of the on-boarding process, this Super User receives additional training and support, allowing them to assume the role of a local DRAMS expert within your organisation. In our experience, customers who embrace the concept of the Super User achieve the greatest benefits from the DRAMS solution and a smoother onboarding process.
Implementation
During the implementation phase our consultants will work with you to map your existing processes and align them with the capabilities of the DRAMS platform. Additionally, our experienced development team will also deliver bespoke functionality to ensure that the solution implemeted meets your specific requirements. This process will also include the custom development of any reports should they be required. 
Lastly, working directly with members of your organisation, the DRAMS development team will design and implement any integreations required between DRAMS and an existing business or financial solution
Customer Support
Once live with the DRAMS system, our customers are provided access to our online helpdesk. With this portal, you can open and manage your support cases and also download product updates or release notes. For more pressing support requirements, our Customer Care service desk allows your nominated Super User to speak directly with a Customer Care representative to discuss and address the issues at hand. Our standards of service and commitment to our customers mean that we are able to ensure continued high standards of support to all of our customers, no matter which country they operate in. 
In addition to the training all customer receive during the implementation process, DRAMS provide several other training and development services which can be used to enhance your use of the system; extend the ROI of your technology investment and to enhance employee engagement and retention. 
Resources
Brows our resources specific to the Whisk(e)y Industry.

Article
The Whisk(e)y Industry and DRAMS

Brochure
Revolutionise Spirit & Barrel Management