Wood Management
Manage cask inventory and enhance the story of your product provenance with key insights into the history of your casks.
Tracking the Lifecycle of a Barrel
As the second most valuable asset of any distillery, the barrel used to age the spirit forms a key chapter in the story of its production, providing unique and essential insights into the various factors which influence the quality of the final product.
The DRAMS Wood Management module enables distilleries to track the barrels independently of the spirit, creating a record of the entire life cycle of each barrel from ordering and receipt, wood treatments, third party owners, multiple cycles of filling and dumping through to end-of-life.
Capitalising on
Industry Trends
The benefits provided by the DRAMS Wood Management module can play a significant role in enabling spirit producers to capitalise on several growing industry trends.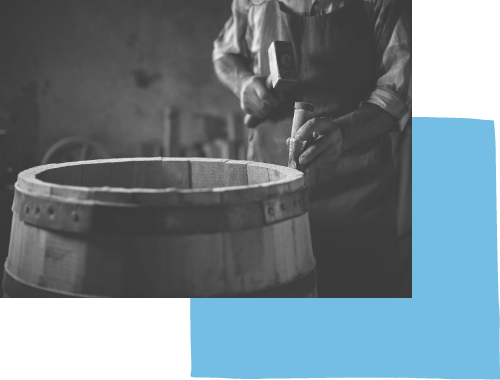 In recent years, sustainability has become an increasing priority for spirit producers and consumers alike, with many distilleries introducing eco-friendly operating practices and setting ambitious green targets.
As millions of barrels are used to age spirit around the world, ensuring the effectiveness of wood management policy is often a critical area of consideration for distilleries looking to reduce their impact on the environment and their wood purchase costs.
Premiumisation is a major trend across many global spirits categories including cognac, scotch, Irish whiskey, bourbon, rum, and tequila. Age statements and experimental cask finishes are considered some of the fundamental techniques used by mature spirit producers to bring depth and diversity to their premium product offering.
For distilleries seeking to innovate in this space, a robust cask management program is likely to be a key component of any premiumisation strategy.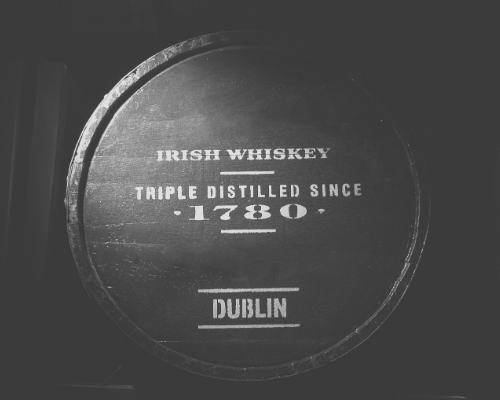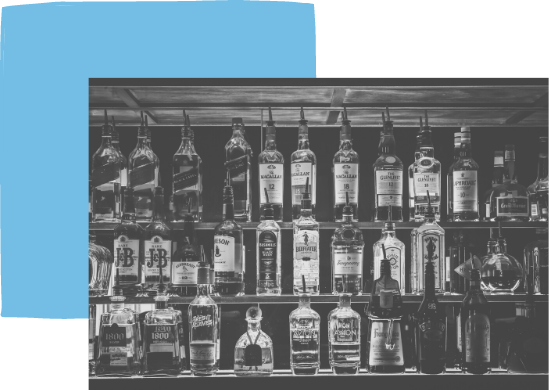 Today consumers care more than ever about where the products they buy come from and they demand transparency from the brands they purchase. This means that having complete product traceability is a growing requirement for distilleries in many industries.
Aged spirits can spend years in a cask, making this a significant period in a product's lifecycle. Distilleries that can capture the unique details of this process are much better positioned to share the story of their products from field to bottle.
Key Features of DRAMS Wood Management
Extend the functionality of the DRAMS solution and customise it to your needs with our extensive range of modules.
Manage Supply Chain Performance
DRAMS Wood Management allows users to record the receipt of empty barrel shipments and to assess the quality of each barrel on its arrival.
Escalation thresholds can be set to monitor the volume of poor-quality casks in each shipment and by tracking this information overtime, notable trends in supplier performance can be identified.
This ensures that users have the information needed to hold suppliers accountable for the provision of quality casks.
Enhance Product Traceability
DRAMS Wood Management provides users with increased access to details of a barrel's history.
These insights can be used to verify product traceability, enhance brand image, and support marketing messages.
KPI Reporting
DRAMS Wood Management allows users to monitor all wood related activities for detailed analysis and extract insights which can be used to improve operational performance.
Key insights made available by the module include wood miles, unproductive movements, number of repairs completed, and the number of samples taken.
Reduce Wood Purchase Costs
The Wood Management module records details about the number, type and status of all barrels held on site.
Users are then able to feed these insights into the ongoing production and logistics planning process; identifying areas where barrels can be re-used, repaired, or re-located to optimise the use of the existing barrel inventory rather than simply purchasing new casks.
Additionally, the cask assessment information can be used to evaluate the merits or purchasing 'Select' casks over standard product, further reducing wood purchase costs.
Manage Product Quality
The quality of spirit produced at each outturn can be recorded as a barrel event, this, along with other documented details such as repairs, date of last re-char/toast, number of fills, allows for a greater understanding of the factors contributing to product quality.
This information enables users to enhance the barrel selection and quality control processes.
Automate Wood Progression
The Wood Management module helps to ensure up-to-date accuracy of the barrel inventory by automating the wood progression process.
For example, a First Fill Bourbon can automatically re-classified as a Second Fill at disgorge.
Download the
Solution Sheet
The Wood Management Solution Sheet provides a detailed overview of the features and functionality provided by the module.
Also contained within the sheet is a detailed comparison of the functionality contained within the Cask Assessment, Wood Management Modules and the Cooperage Application.
Implementing DRAMS Wood Management
A sub-set of the DRAMS Wood Management module, Cask Assessment, is available as an entry-level purchase. Additionally, a separate Cooperage Application is also available to extend the functionality of the standard module.
Both the functionality of the full Wood Management module and the Cooperage Application are reliant on tracking each individual barrel independently from the spirit they contain, this means that barrel labelling is essential to the implementation of this module. For more information about barrel labelling and scanning, view our DRAMScan page here.
Cask Assessments
This entry-level module provides the ability to track barrel orders and supplier performance but does not track cask events beyond the initial receipt. As a result, Cask Assessments does not rely on barrel labelling, unlike the full Wood Management Module.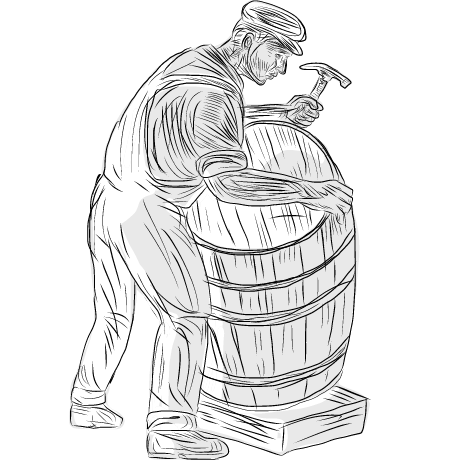 Cooperage Application
The Cooperage Application has been designed as a tablet-based solution and includes some additional features which can be used to extend the functionality of the Wood Management Module. Barrels are scanned at the cooperage to provide a complete history of all related events, including previous repairs.
The Cooper can then record all new maintenance tasks alongside the start and finish times of each job. The results of any subsequent quality control measures are also documented within the application.
With each transaction recorded against the unique ID number of the Cooper responsible, performance analysis data can be extracted and reviewed. The insights gained from this application include average repair time and the number of times a barrel is returned for rework.